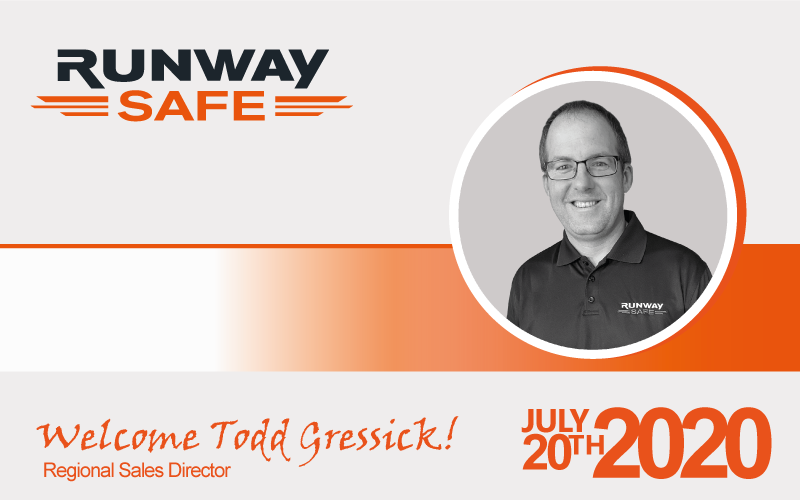 20.07.2020
Welcome Todd Gressick!
We welcome Todd Gressick to the Runway Safe Sales & Marketing team! Todd joined the team on July 20th, and we are very excited to have Todd onboard!
Todd is not all new to all of us, since he used to work for the ESCO Arresting Systems business for over five years and he decided to try out some new experiences in the business aviation world and now he is back together with the team that he is familiar with. Todd has a long history of experience from the EMAS system industry from both the airport user and manufacturer. Todd knows the business very well. We at Runway Safe are glad that Todd wanted to join the team and we see his previous experience as a great asset!
Welcome to Runway Safe Todd!